The men pictured below are currently preparing for priestly ministry in the Diocese of Gaylord. Diocesan priests commit their lives to serving the people of a specific diocese and generally work in parishes, schools, or other ministries as assigned by the bishop of the diocese.

Preparation for the priesthood typically requires eight years of education beyond high school, usually including a college degree followed by four or more years of theology study at a seminary.

We encourage you to pray regularly for these men and that others will also discern their call to the priesthood.
---
Christopher "Jake" Belanger
Jake Belanger is the eldest of six children in his family, there being five boys and one girl.  His parents raised all of the children in a catholic home and always encouraged them in their faith through prayer, specifically the rosary, holy hours and daily Mass. 
Jake attended school at St. Mary Catholic School in Lake Leelanau through the 2nd grade. He was homeschooled from third grade through high school.  During this period from third grade to graduation he played sports through his parish church and learned how to serve the Mass. 
After graduation from high school Jake studied and taught English for two years in France at a boarding school. It was during Christmas of 2018 that he made the choice to discontinue his education in France and return home and apply for seminary.
His vocation came through the influence of the many priests in his life that cultivated his vocation and helped and encouraged Jake to be where he is today.
Jake is currently studying at the Pontifical College Josephinum in Columbus, Ohio.
---
Andrew Feister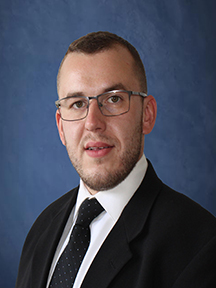 The first-born son of James and Dawn Feister, both parishioners of St. Ann Parish, Andrew James Feister was raised along with his three sisters in Cadillac, MI. Andrew received his sacraments from St. Ann Catholic parish and attended the parish school through the 7th grade.
When asked about his vocation, Andrew replied, "I remember my faith being catapulted into the next level after my father took me on retreat at the age of 15. I believe that was my first full realization that I could be called to something that most men don't get to experience, that is, the life of a priest. My family has always been the driving force behind my vocation. Through their devotion to Our Lady and always wanting to dive deeper into the faith. Though it might have taken me some extra time getting to this point, Our Lord always seems to bring us back where He wants us."
In 2017-2018 Andrew was a seminarian with Maryknoll Fathers and Brothers.
In 2020 he was accepted as a seminarian for the Diocese of Gaylord.
His home parish is St. Stephen, in Lake City, MI.
Andrew is currently studying at the Pontifical College Josephinum in Columbus, Ohio.
---
Matthew Makarewicz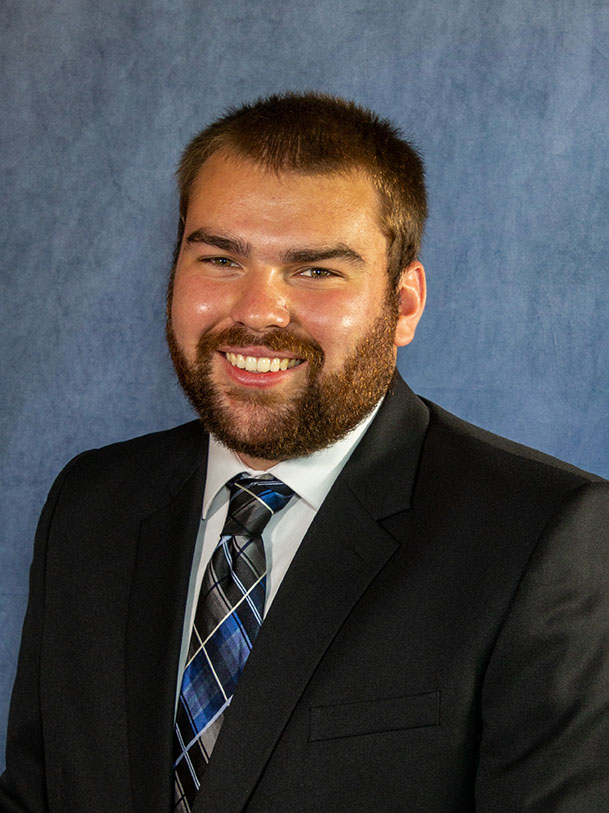 Matthew is the son of Kevin and Tina Makarewicz and was raised in Gaylord, along with one younger brother. He attended school at St. Mary Cathedral School and graduated from high school in 2016.
Growing up, his parents always made the family's faith a priority. They provided Matthew with an environment to grow up in that was centered in Christ and a place where Matthew could search for his vocation in life. This foundation led Matthew to continue growing in his faith after leaving home and to always be open to God calling him in whatever direction life might take him.
After high school, Matthew attended North Central Michigan College in Petoskey and graduated with an associate degree in 2018. He furthered his studies at Michigan Technological University in Houghton and in 2021, received his bachelor's degree in mechanical engineering with a minor in manufacturing.
Outside of school, Matthew enjoys outdoor activities including camping, hiking, fishing, hunting, skiing, and photography. He also values spending time with family and friends.
His time at Michigan Tech provided Matthew with experiences that helped continue to develop his faith.The most important was that of friends to share his faith with. Together they all grew in their
relationship with Christ and strived to be open to any calling in life that God might have for them. The
thought of going to seminary has been on Matthew's mind since high school and he felt after graduating
college was a natural transition to continue discernment.
Matthew and his family are parishioners at St. Mary Cathedral in Gaylord.
He is currently studying at University of St. Mary of the Lake, Mundelein Seminary near Chicago, Illinois.
---
Click here to learn how to support our seminarians through the Seminarian Education Fund.