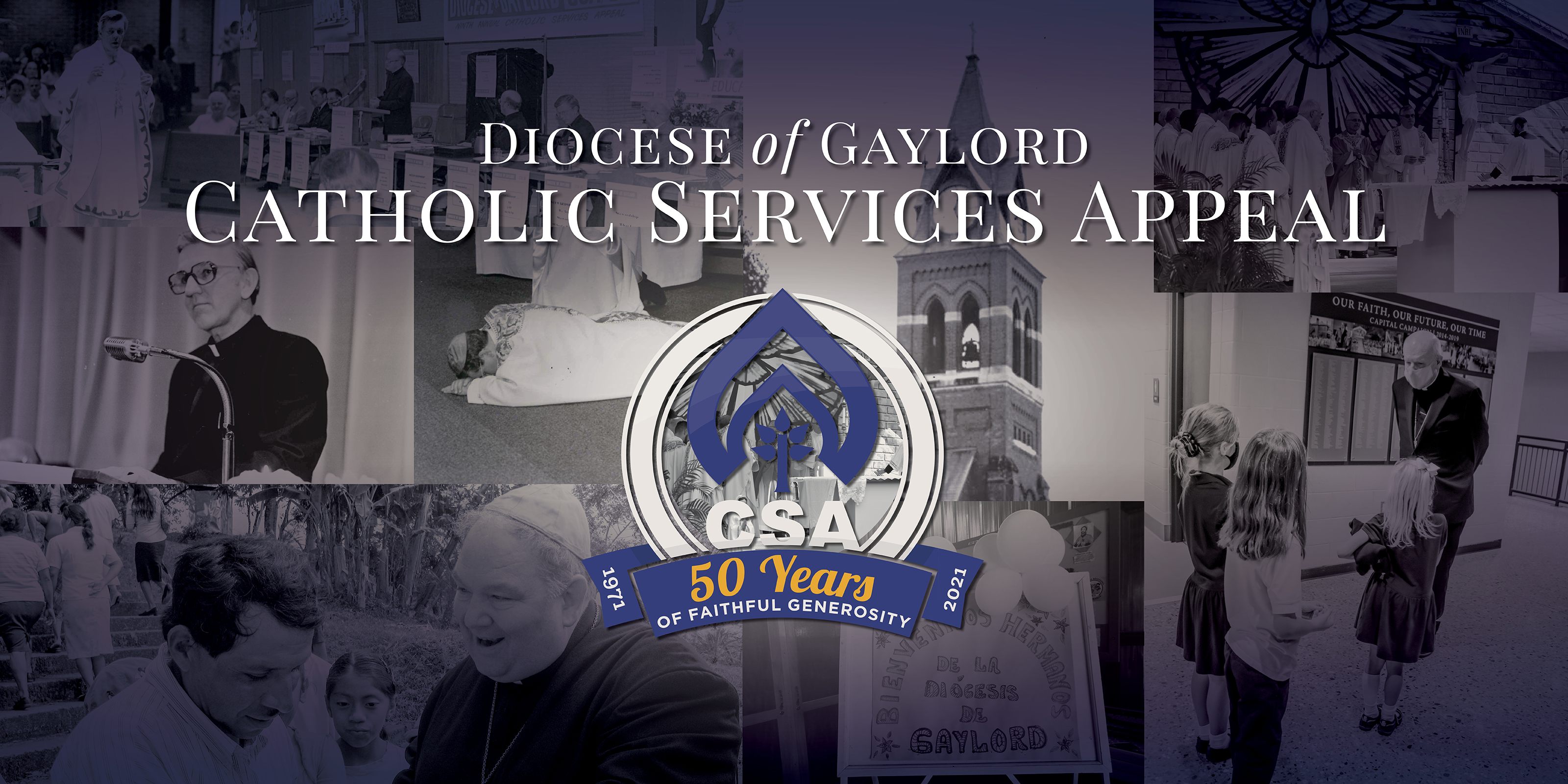 Thank you for joining the Diocese of Gaylord in celebrating 50 years of faithful generosity to the Catholic Services Appeal!
Since the establishment of the Diocese of Gaylord in 1971, the Catholic Services Appeal (CSA) has supported our diocese, parishes, schools and Catholic organizations throughout Northern Michigan. Your gift to the CSA provides critical funding for ministries and initiatives throughout the diocese by furthering Catholic education for our young people, sharing the good news of Christ through evangelization and missions, and advancing ongoing faith formation and sacramental preparation in our parishes. Your support to the Catholic Services Appeal is a critical part of our fulfilling our shared mission to celebrate the sacraments and become closer in our relationship with our Lord, and to reach more people with the good news of hope found in a life of faith.
Catholic Services Appeal funds enable important ministry work that is beyond what any one parish could accomplish on their own; your support is significant in this important campaign.
Bishop Hurley's Catholic Services Appeal Video Message: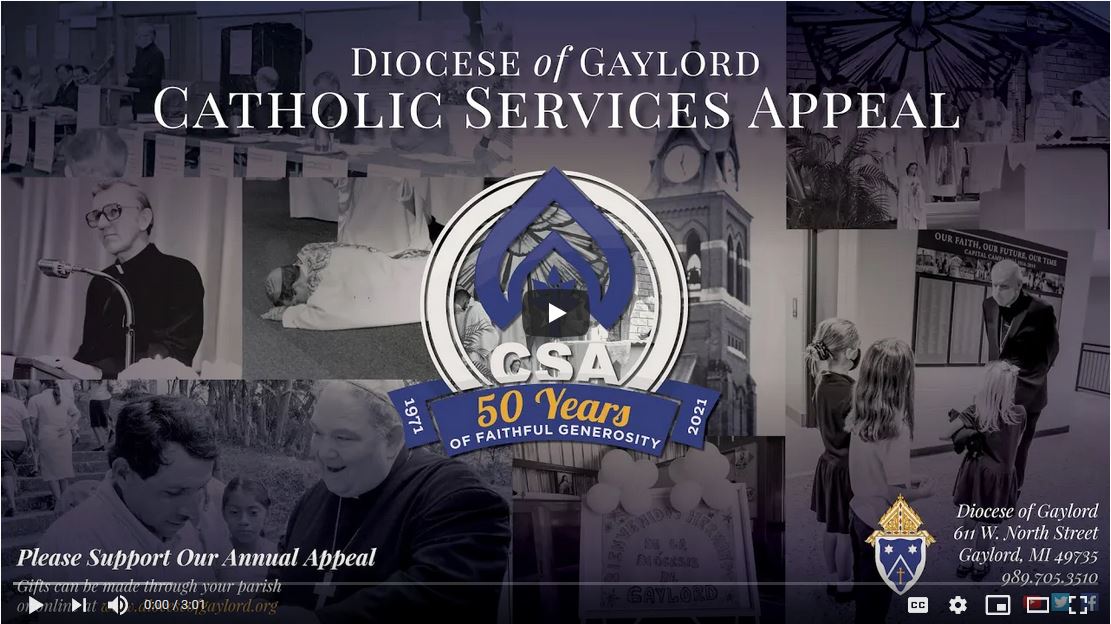 ---
For More Information:
CSA Message from Bishop Walter A. Hurley
Ways to Make a Gift: 
Secure online payments: Click the icon below to make your pledge or one-time gift to this year's Catholic Services Appeal.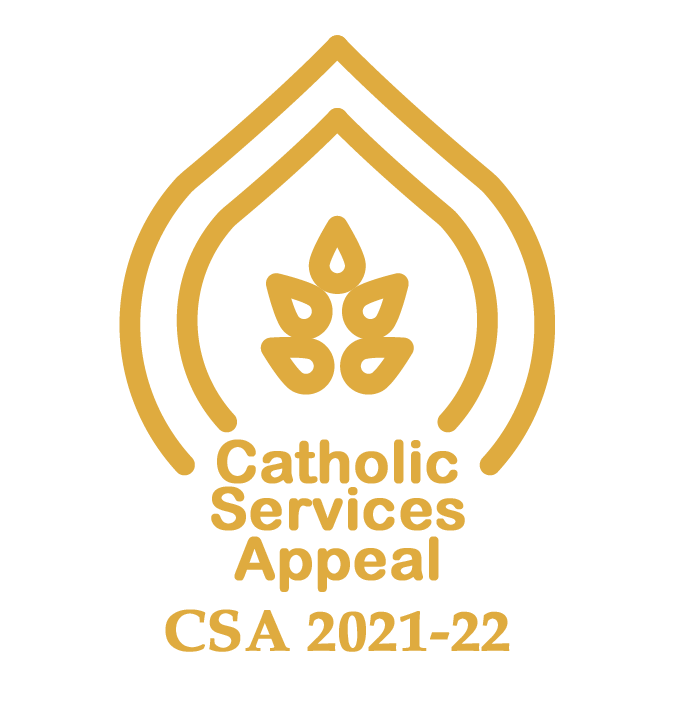 Cash/check: Please make payable to your parish and mail directly to your parish.
By phone: VISA or MasterCard gifts can be processed over the phone by calling the CSA Office at 989.705.3510.
Gifts of Securities: Offering special tax advantages to most donors, gifts of stock, bonds, mutual funds or life insurance policies are welcome and very much appreciated. For instructions and more information, please contact Kim Smith at ksmith@dioceseofgaylord.org or 989.705.3512.
---
Questions? Contact Deb Krzystan at dkrzystan@dioceseofgaylord.org or 989.705.3510